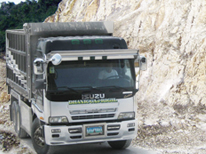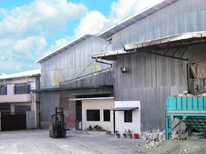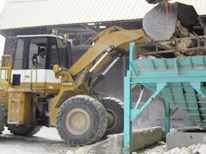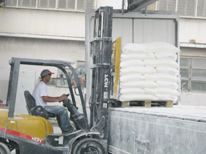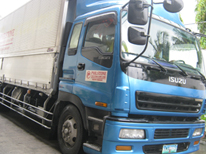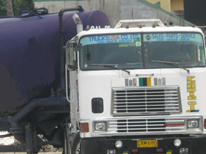 Visit Us
Lot 5 Block 3 Manchester Avenue, Manchester Subdivision, Barrio Sauyo, Novaliches, 1123,
Quezon City, Philippines
View map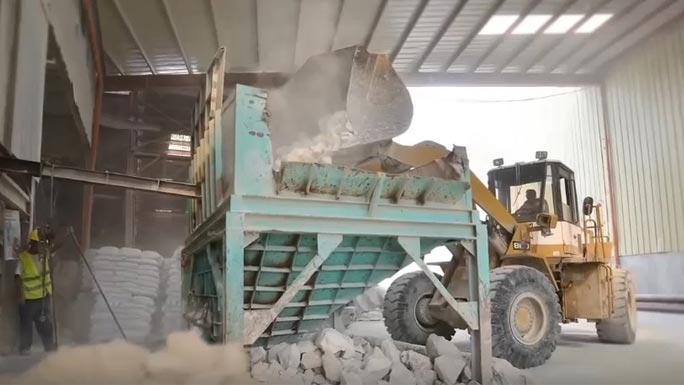 OUR HISTORY
A business entity engaged in the manufacturing of an industrial chemical called "Calcium Carbonate".
The company started to test the need of Calcium Carbonate (CaCO3) in the market.
Shortly after it's operation in Bulacan in 1988, it was widely established that Calcium Carbonate was highly demanded in big industries. Thus, making a name for itself with its quality products and services including competitive price schemes.
From company's humble beginning, the organization had developed innovations in different manners. Enhancing operations by acquiring more sophisticated machines and equipment, opening new and much bigger plant in Novaliches, Quezon City.
The company may have reached the higher levels of achievements but does not stop from there. This is just the initial motivation that the organization needs to expand its business horizon and operate on much higher scale.
Company Profile
QUALITY POLICY
Philstone Industrial & Manufacturing Corporation is committed to consistently producing high quality standard of "Calcium Carbonate".
We are also committed to comply with ISO9001:2015 implement risk-based thinking for more realistic planning, better decisions and continuously improve the effectiveness of the Quality Management System
We are committed to integrate Quality Management System into our Business Management System.
To satisfy our customer's requirement we shall deliver good quality products and good customer service.
To comply to statutory & regulatory requirements of the government and to promote Health & Safety within the Company.
HEALTH & SAFETY POLICY
The Management of Philstone Industrial & Manufacturing Corporation is committed to provide a safe and healthful work environment.
The Company is committed to provide a proper and safe workplace so as all energies can be devoted to work without fear of possible harm to health and life.
In line with this, it is our desire to provide a safe workplace, safe equipment, proper materials, as well as, establish and implement safe methods and practices at all times.
It is the responsibility of everyone in the organization, both internal and external, to make health and safety part of their daily concern, regardless of their role within the Company.
ENVIRONMENTAL POLICY
Philstone Industrial & Manufacturing Corporation team is committed to service and meeting our customers' needs through and environmentally sound and sustainable manner. In order to do this, we shall continually improve our environmental procedures and performance.
We aim to:
Mitigate climate changes by reducing our carbon footprint
Conserve High Carbon Value (HCV) area and High Carbon Stock (HCS) forests.
Affirm indigenous people right to genuine participation in all decisions, policies and initiatives that concern them.
Respect, recognize and uphold rights of all workers
Respect land tenure rights
Resolve all valid complaints and conflicts through an open, transparent and consultative process
Comply with government and environmental requirements.
To achieve these we shall:
Develop and apply system of environmental management as part of our day to day operations and management reporting and control procedures.
Encourage our suppliers and colleagues in the industry to implement environment safety methods to improve, preserve and conserve the environment.
Work and comply with government agencies and organizations to promote environmental care.
Always keep updated with developing issues on government and environmental concerns.
Communicate and comply with all environmental standards and procedures set by the Government, and impart the same in all our business activities and partners.
OUR VISION
Philstone Industrial & Manufacturing Corporation (PIMCO) is the leading producer of industrial fillers in the Asia Pacific region.
OUR MISSION
To produce and deliver quality products.
To provide customers with good quality industrial fillers and reliable allied services.
To use state of the art technology, machineries and equipment.
To have the Company managed by highly qualified and competent people who share the same values for the continuous improvement of quality, production and delivery of its products and services.
To satisfy customers growing needs.
To become profitable and make stakeholders proud of their company.
To make our suppliers and creditors happy and feel they are real partners.
To make employees feel they are part of the Philstone family and involved in making our community and society a better place to live.
VALUES WE SHARE
We value our EMPLOYEES and their DEVELOPMENT. They help us achieve our goals.
We value our CUSTOMERS. We exist and continue to exist because of them.
We value QUALITY. Quality is our business.
We value SELF MONITORING, CONTINUAL IMPROVEMENT and EXCELLENCE.
We are never content with what we have at present. We continuously improve performance measure.
We value INTEGRITY. We shall deal with reliable and honest employees, customers and business partners.
We value RESOURCEFULLNESS. We make things happen.
We value WORK EFFICIENCY, We aim for zero waste.
We value TEAM WORK & PRODUCTIVITY. We aim to constantly improve performance, continuously obtaining better results.